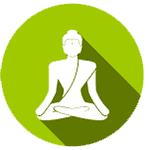 Most Popular 200 Hour Yoga Teacher Training Certification Course
The 200 Hour Yoga Teacher Training acquires ideas and thoughts from numerous encouraging standards and makes a convincing framework preparing a system to accomplish great wellbeing, physical and mental health, and Teaching methodology.
Yoga is all about balancing the vibrant and calming energy all around us and maintaining our bodies' natural flow of energy. The concepts of Yoga through the Yoga Teacher Training create a stimulating stress-free wellness module for Yoga practitioners. We have identified various styles' primary postures to offer you a far-reaching and comfortably balanced practicing module.
This type of 200 Hour Yoga Teacher Training Course works on your teaching skills and works on learning techniques for releasing the tension, unlocking pockets of stress, and bringing about a sense of well-being for all. Here is a quick look at the 200 Hour Yoga Teacher Training (YTTC) Course. We offer you a peek into the course structure and why Rishikesh is our chosen destination.
Certification Norms
The yoga certification is the starting step of your yoga career. Whether you are keen on figuring out how to teach Yoga or merely extending your training, this is the primary phase of improvement where everyone begins. It is easy to discover the best 200 hour Yoga teacher training course as it is the one that covers all the necessary aspects of Yoga that will transform you into a Yoga teacher. All Yoga Schools are diverse in the methodology and style of their yoga classes, but the fundamental educational plan is connected to the same roots of Yoga as before. Here's a breakdown of the certification norms-
Yogic procedures, Training, and Practice
Typically, the training will include the following aspects
Kriyas – Internal frequently with breath
Asanas – Posture practice
Pranayamas – Breath, and Energy
Meditation – Inner Peace
Mantras and Chanting – Internal or External
Method of Teaching
Communication – coordinated and sorted
Guidance, Assistance, and Correction
How practitioners grow
Showing Styles and Qualities
The Yoga Business
3 Life systems and Physiology
The actual life structures and substantial frameworks, applying this information to Yoga.
Energy body works, the investigation of the chakras and nadis (energy channels).
Yoga Philosophy and Ethics
Investigation of traditional writings uncovering yoga methodologies.
The yoga way of life, the ideas of dharma and karma.
Practicum
Work on educating as the lead teacher without input.
Noticing others doing likewise and sharing criticism after that.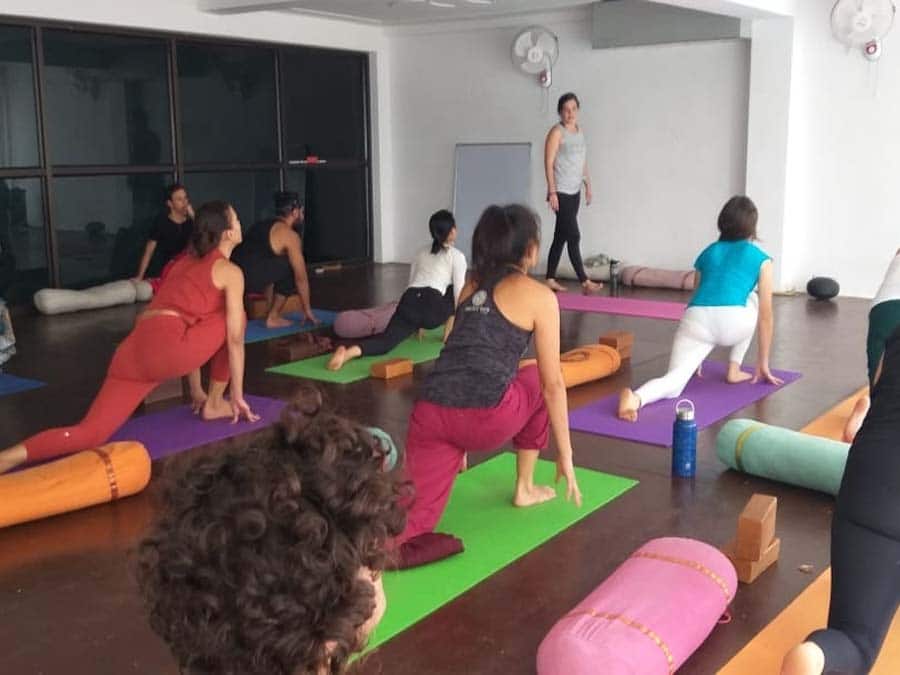 200 Hour Yoga Teacher Training Instructions
The 200 Hour Yoga Training enables you to look for the experience that addresses you and the yoga style blend you are keen on. There is training in all style mixes and with various core interests. Hatha and Vinyasa are well known, Ashtanga, or Vinyasa as well. You might be offered the occasion to concentrate on a specific discipline, similar to the Meditation or Therapeutic instructor training, which can incorporate Ayurveda, Yoga Nidra, Kundalini Yoga, Tantra, and Energy work. A 200 Hrs Yoga Teacher Training can, and does typically, include more than one yoga style. Hatha, Vinyasa, and Ashtanga are the three most commonly taken yoga styles – anyway; there are teaching practice openings in all of the yoga styles – there is the more slow Restorative called Yin Yoga, and the hot frameworks of Bikram and Power Yoga; and diverse blends of every one of these styles. For accuracy and alignment, there is Iyengar Yoga. Aerial is a blend of Pilates, Yoga, and dance. Take as much time as is needed to discover the learning opportunity that is waiting for you. At the point when you discover it, you will know.
Choose Best Destination for Yoga Training
There are various choices available nowadays for different time frames, including 100 hours, 200 hours, and 300 hours yoga teacher training courses. Search out the one that reaches your heart, and you are attracted towards it with an encouraging way of thinking. Explore their alumni surveys, lead Teachers, theory, style, and approach; this will help you understand if it's the right Yoga School in Rishikesh.
There are many places you can attend, near or far away. However, Rishikesh is the best place on earth to take up a yoga teacher training course. Yoga originated from Rishikesh, and therefore taking up a Yoga course in Rishikesh gives you the guarantee of Authenticity of the knowledge given to you.
Yoga Training Course Module
The overall training module of the 200 Hour YTTC course is all about completely grasping the actual concept of the Hatha Vinyasa Yoga principles. Students, through the time of the 200 hours of yoga course, understand every element of this yogic experience.
The asana practice with correct alignment is the fundamental part of this training module. It helps students to develop a deep understanding of the postures, their variations, and adjustments.
The Pranayama and focus on breath is another essential aspect of this training. The students learn about the importance of proper breathwork. The breath is prana or life force. Once students can rein on it, it takes them many notches higher in their training session.
Meditation or Dhyana is another crucial subject. We teach different techniques to harness the force of our mind or Chitta. Students also undertake theoretical subjects like yoga philosophy to enhance their understanding of the history and philosophy of the ancient Yoga Sutras.
Apart from these, students also maintain a healthy lifestyle, and the simple, nutritious food helps them optimize the impact of the entire yogic training. It prepares them to focus on calming their senses and focus well on the training session's reflective elements.
Why Rishikesh Yoga Studio?
The 200 Hrs Yoga Teacher Training has been carefully created by masters of Yoga, Yogis, who have been practicing this art for years. The Yoga course targets yoga practitioners of all levels. Rishikesh Yoga studio is blessed to have experienced and wise teachers who are well versed in their job and make them learn good practice most efficiently. The teachers strongly recommend that the students do gentle Yoga before joining the Yoga course to take a head start.
Feel safe in our trainer's hands, who are experienced and possess the knowledge of Yoga in the original form. Yogis who have been practicing Yoga's art for years have joined us in our mission to create more and more Yoga teachers. We offer the yoga teacher training course as we believe no one should be untouched by this art's beauty, at least not due to lack of time. So waste no time and join the Rishikesh Yoga Studio and start transforming your life.
The Yoga Teacher Training in Rishikesh offers different choices according to the aspiring Yogis' needs. Apart from the 200 Hour of Yoga Teacher Training, You can choose a 100 Hour Yoga Teacher Training in Rishikesh, India. Each class is created to deliver its purpose and has its uniqueness. These courses are just different paths to one destination.
Famous Place for Yoga Teacher Training in Rishikesh, India
The 200 Hours Yoga teacher training the foundation course for yoga enthusiasts. It provides them the necessary exposure to the various subjects of Yoga to deepen their knowledge, and at the same time, it offers hands-on training to master the art of teaching yoga. Yoga is never a one-day affair. Constant practice, dedication, and conviction in this field brings about a holistic experience. Therefore, the 200 Hours of yoga teacher training brings in a balanced time posture combination that strengthens the yogic experience.
It also equips yoga enthusiasts with the right knowledge to become competent and confident teachers. It teaches them the yoga basics and empowers them with adjustment skills and restorative Yoga. That means that you will also be able to assist and adjust students to avoid any injuries. These skills are developed during the last two weeks of your training, which will set you apart from a regular yogic practitioner.
There are many places you can attend Yoga, near or far away. However, Rishikesh is the best place on earth to take up a yoga teacher training course. The Yoga has originated from Rishikesh, and therefore taking up a Yoga course in Rishikesh gives you the guarantee of Authenticity of the knowledge given to you
Yoga Retreats in Rishikesh
The historical backdrop of Yoga in India dates back to 5000 BC, however even up to the present time, Yoga is broadly rehearsed in the nation. India is known for its yoga ashrams and affordable yoga retreats, offered in different places as Rishikesh, Kerala, and Goa. Still, these are at the same time incredible spots for a yoga retreat for beginners. Even though the offered facilities are necessary or unique to your yoga studio at home, the yoga teachers' information and experience in India resemble nothing else. Locate the best Yoga Retreat in Rishikesh for you, and start your yoga teacher training course today.
Syllabus - 200 Hour of Yoga Teacher Training (YTTC) Rishikesh, India
Mantra Chanting:
It is believed that mantras can penetrate the depths of the oblivious mind. Mantras are Sanskrit language elements continuously chanted to adjust the vibration of all regards of your being and have a lasting influence. One of the perks of mantra chanting is that it can help manage tension. Scientifically referred to as Mantropathy, it is widely practiced for healing and environment cleansing.
Cleansing techniques (Shat karma):
Shatkarma is a yogic purification and cleansing technique. Shatkarma ensures that our bodies stay strong, healthy, and clean. The method can help get rid of toxins and embrace a pleasant and refreshing living.
Study of asana: proper alignment, variations, modifications with the ability to minimize the risk of injuries, and Hands-on adjustments:
Asanas are one of the essential facets of Yoga. Each asana is performed for a particular beneficial reason. The reasons can vary and may include aligning the body posture, getting rid of toxins, losing weight, overall health, taking away fatigue, and relaxing the mind.
Art of sequencing and improvisation in the class:
One of the key elements of the yoga teacher training curriculum is to make future Yoga teachers aware of the importance of sequencing. Sequencing has a vital role to play in conducting a successful and efficient class. A yoga class environment cannot be predicted at all times. It is in the teacher's hands to engage the class, create a flow, and share his/her teachings most suitably and effectively possible.
Intelligent use of props to help improve practice at its early stages :
The course also consists of a part that teaches to enhance a class's effectiveness with the use of props. Smart and intelligent use of support is a skill and is to be used to better engage the course.
Postures with their Sanskrit names and terminology.:
Postures, along with their names and meanings, are taught in detail. The importance of a posture can help the learner understand it better, and it will also have a better impact than doing it for its sake.
Technique and practice of breathing (Pranayama):
The practice of breathing is considered the foundation of Yoga. Deep breathing combined with Yoga has several benefits, such as improved blood flow, detoxifying the body, and enhanced digestion.
Meditation (Dhyana) :
A deeper level of meditation and concentration to know the truth is referred to as Dhyana. Dhyana is mostly done to reach Samadhi, meaning bliss, which is the ultimate goal of Yoga.
Fundamentals of human anatomy and physiology:
Understanding human anatomy will help people understand Yoga and its aspects better. This will also help achieve holistic health and the therapeutics of yoga practices.
Yoga Philosophy, Ideas, and Hypothesis:
Yoga is an ancient philosophy. To be a Yoga teacher, one should understand the philosophy and ideas attached to it. Apart from this, they should also share these same ideologies with their students in the future. The 200 hours of YTTC assures them to share this philosophy with their worldwide crowd.
Confidence-building through teaching-practice
They are teaching a skill that demands confidence. The 200-hour Yoga certification course also ensures that enthusiasts are open to learning the craft of teaching and can excel in the same practice.
Fee Covered
Course material
Yoga mat
Single/private room
Double and triple sharing room
Three nutritious vegetarian meals
Course Highlights
Acquire more in-depth knowledge of YogaAsanas, Pranayama, Meditation, Philosophy, and Anatomy.
Enhance your teaching skills and brush up on your Sanskrit, asana vocabulary, and adjustment techniques.
Refresh your knowledge of anatomy and philosophy in a focused, committed learning environment with professional and dedicated teachers.
Deepen your asana practice with daily Vinyasa Flow classes, advanced asana practice like arm balances and backbends.
Learn and practice hands-on adjustments and enhance your teaching skills.
Share the knowledge and experience you have gained as a yoga teacher with others.
Take some personal time for yourself and ENJOY BEING A STUDENT AGAIN—studying in a fun, encouraging, and supportive environment.
Enhance your credibility and increase your visibility.
The philosophy component will follow a more in-depth study of Chakras and Bhagavad Gita. Students will study intense Pranayama, chakra balance, metaphysical meditations, and Yoga Nidra.
The Anatomical highlight will be on practical applications of anatomy and comparative anatomy.
Yoga Alliance Certification
Any school of Yoga that is registered under the Yoga alliance follows the same vision. This registration is like a guarantee of the quality of Yoga that will be practiced. So search for a yoga teacher training school that is registered with the yoga alliance to assure that a well-established community is taking care of your curriculum and that you are not misguided in any manner.
At Rishikesh Yoga studio, the 200 Hour Yoga Teacher Training Course is certified by the Yoga Alliance US and Yoga Alliance International.
Schedule Dates - 200 Hour Yoga Teacher Training Course (YTTC)
| | | | |
| --- | --- | --- | --- |
| Date | Location | Price | Register Now |
| 1 June to 24 June 2021 | Rishikesh | Starts From € 1125 | Apply Now |
| 1 July to 24 July 2021 | Rishikesh | Starts From € 1125 | Apply Now |
| 1 Aug to 24 Aug 2021 | Rishikesh | Starts From € 1125 | Apply Now |
| 1 Sep to 24 Sep 2021 | Rishikesh | Starts From € 1125 | Apply Now |
| 1 Oct to 24 Oct 2021 | Rishikesh | Starts From € 1125 | Apply Now |
| 1 Nov to 24 Nov 2021 | Rishikesh | Starts From € 1125 | Apply Now |
| 1 Dec to 24 Dec 2021 | Rishikesh | Starts From € 1125 | Apply Now |
| 5 Jan to 28 Jan 2022 | Rishikesh | Starts From € 1125 | Apply Now |
| 1 Feb to 24 Feb 2022 | Rishikesh | Starts From € 1125 | Apply Now |
| 1 Mar to 24 Mar 2022 | Rishikesh | Starts From € 1125 | Apply Now |
| 1 April to 24 April 2022 | Rishikesh | Starts From € 1125 | Apply Now |
| 1 May to 24 May 2022 | Rishikesh | Starts From € 1125 | Apply Now |