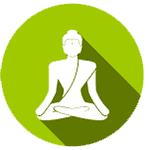 200 Hour Yoga Teacher Training in Rishikesh India - RYS 2021
The 200 Hour Yoga Teacher Training in Rishikesh procures thoughts and contemplations from various empowering norms and makes a persuading structure set up a framework to achieve incredible prosperity, physical and emotional well-being, and Teaching technique.
Yoga is tied in with adjusting the dynamic and quieting energy surrounding us and keeping up with our bodies' regular progression of energy. The ideas of Yoga through the 200 Hour Yoga Teacher Training make an invigorating calm health module for Yoga professionals. We have distinguished different styles' essential stances to bring to the table you an extensive and easily adjusted rehearsing module.
This type of yoga training works on your teaching skills and works on learning techniques for releasing the tension, unlocking pockets of stress, and bringing about a sense of well-being for all.
200-Hour Yoga Teacher Training Certification Norms
The yoga certification is the beginning advance of your yoga vocation. It is easy to discover the best 200-hour yoga teacher training as it is the one that covers all the necessary aspects of Yoga that will transform you into a Yoga teacher. All Yoga Schools are diverse in the methodology and style of their yoga classes, but the fundamental educational plan is connected to the same roots of Yoga as before. Here's a breakdown of the certification norms-
Yogic procedures, Training, and Practice
Typically, the training will include the following aspects
Kriyas – Internal frequently with breath
Asanas – Posture practice
Pranayamas – Breath, and Energy
Meditation – Inner Peace
Mantras and Chanting – Internal or External
Method of Teaching
Communication – coordinated and sorted
Guidance, Assistance, and Correction
How practitioners grow
Showing Styles and Qualities
3 Life systems and Physiology
The actual life structures and substantial frameworks, applying this information to Yoga.
Energy body works, the investigation of the chakras and nadis (energy channels).
Yoga Philosophy and Ethics
Investigation of traditional writings uncovering yoga methodologies.
The yoga way of life, the ideas of dharma and karma.
Practicum
Work on educating as the lead teacher without input.
Noticing others doing likewise and sharing criticism after that.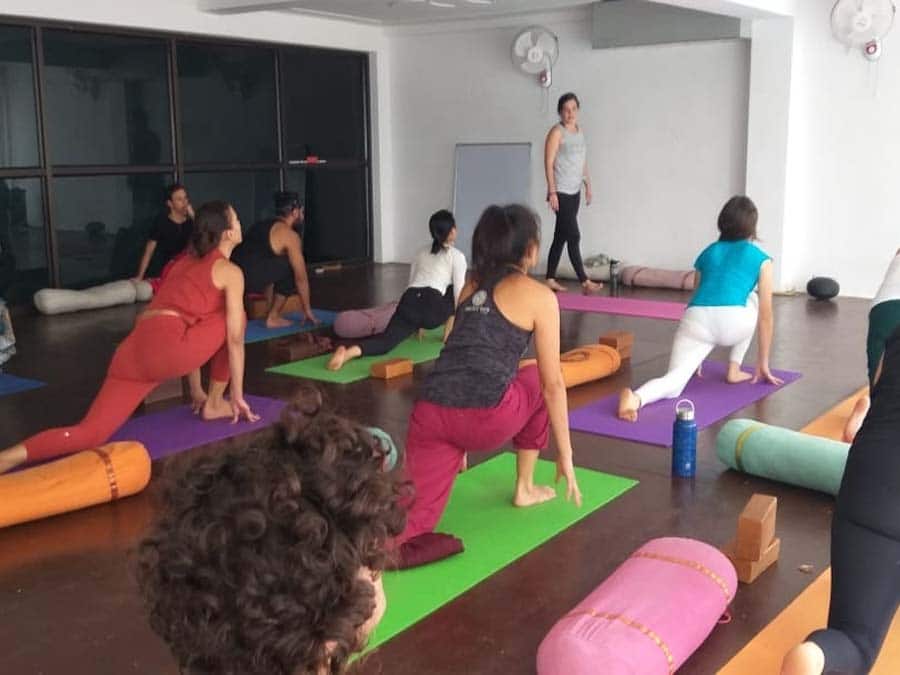 200-Hour Yoga Teacher Training Course Instructions
The 200 Hour Yoga Teacher Training in Rishikesh empowers you to search for the experience that tends to you and the yoga style mix you are enthused about. Hatha and Vinyasa are notable, Ashtanga, or Vinyasa also. You may be offered the event to focus on a particular discipline, like the Meditation or Therapeutic teacher preparing, which can join Ayurveda, Yoga Nidra, Kundalini Yoga, Tantra, and Energy work. A 200 Hour Yoga Teacher Training can, and does ordinarily, incorporate more than one yoga style. Hatha, Vinyasa, and Ashtanga are the three most generally taken yoga styles – in any case; there are showing practice openings in the entirety of the yoga styles – there is the more lethargic Restorative called Yin Yoga, and the hot systems of Bikram and Power Yoga; and various mixes of all of these styles. For precision and arrangement, there is Iyengar Yoga. Ethereal is a mix of Pilates, Yoga, and dance.
What Will You Learn During This Training?
The overall training module of the 200 Hour Yoga Teacher Training in Rishikesh is all about completely grasping the actual concept of the Hatha Vinyasa Yoga principles. Students, through the 200-hour of yoga teacher training course, understand every element of this yogic experience.
The asana practice with the right arrangement is the central piece of this preparation module. It assists understudies with fostering a profound comprehension of the stances, their varieties, and changes.
The Pranayama and spotlight on the breath is another fundamental part of this preparation. The understudies find out about the significance of legitimate breathwork.
Reflection or Dhyana is another pivotal subject. We encourage various methods to tackle the power of our psyche or Chitta. Understudies additionally embrace hypothetical subjects like yoga theory to upgrade their comprehension of the set of experiences and reasoning of the antiquated Yoga Sutras.
Aside from these, understudies additionally keep a sound way of life, and the basic, nutritious food assists them with advancing the effectiveness of the whole yogic preparation.
Why RYS for 200-Hour Yoga Teacher Training Course?
The 200 Hour Yoga Teacher Training in Rishikesh has been painstakingly made by Gurus of Yoga, Yogis, who have been rehearsing this workmanship for quite a long time. The Yoga course targets yoga specialists, all things considered. Rishikesh Yoga studio is honored to have encountered and insightful educators who are knowledgeable in their work and cause them to learn great practice most proficiently. The instructors unequivocally suggest that the understudies do delicate Yoga prior to joining the Yoga course to take an early advantage.
Feel safe in our trainer's hands, who are experienced and possess the knowledge of Yoga in the original form.
Yogis who have been rehearsing Yoga's craft for quite a long time have gone along with us in our central goal to make increasingly more Yoga educators. We offer the yoga educator instructional class as we accept nobody ought to be immaculate by this present workmanship's excellence, essentially not because of the absence of time. So burn through no time and join the Rishikesh Yoga Studio and begin changing your life.
The 200-Hour Yoga Teacher Training offers various decisions as indicated by the hopeful Yogis' necessities. Aside from the 200 Hour Yoga Teacher Training, You can pick a 100 Hour Yoga Teacher Training in Rishikesh, India. Each class is made to convey its motivation and has its uniqueness. These courses are simply various ways to one objective.
200-Hour Yoga Teacher Training Summary
The 200 Hour Yoga teacher training in Rishikesh, India is the foundation course for yoga enthusiasts. It gives them the essential openness to the different subjects of Yoga to develop their insight, and simultaneously, it offers involved preparing to dominate the craft of instructing yoga. Yoga is never a one-day undertaking. Consistent practice, devotion, and conviction in this field achieve an all-encompassing encounter. Therefore, the 200 Hours yoga teacher training brings in a balanced time posture combination that strengthens the yogic experience.
It likewise furnishes yoga devotees with the right information to become capable and certain educators. It shows them the yoga essentials and engages them with change abilities and therapeutic Yoga. That implies that you can likewise help and change understudies to keep away from any wounds. These abilities are created during the most recent fourteen days of your preparation, which will separate you from a normal yogic expert.
There are numerous spots you can go to Yoga, close or distant. In any case, Rishikesh is the best put on earth to take up a yoga instructor instructional class. The Yoga has started from Rishikesh, and in this way taking up a Yoga course in Rishikesh gives you the assurance of the authenticity of the information given to you.
200-Hour Yoga Teacher Training Course Retreats
The authentic setting of Yoga in India traces all the way back to 5000 BC, anyway even up to right now, Yoga is comprehensively practised in the country. India is known for its yoga ashrams and moderate yoga withdraws, offered in better places as Rishikesh, Kerala, and Goa. In any case, these are simultaneously amazing spots for a yoga retreat for novices. Despite the fact that the offered offices are vital or one of a kind to your yoga studio at home, the yoga educators' data and involvement with India look like nothing else. Locate the best Yoga Retreat in Rishikesh for you, and start your yoga teacher training course today.
Syllabus - 200 Hour Yoga Teacher Training in Rishikesh
Mantra Chanting:
It is believed that mantras can penetrate the depths of the oblivious mind. Mantras are Sanskrit language components consistently recited to change the vibration of all respects of your being and have an enduring impact. One of the advantages of mantra reciting is that it can assist with overseeing strain. Deductively alluded to as Mantropathy, it is broadly rehearsed for recuperating and climate purifying.
Cleansing techniques (Shat karma):
Shatkarma is a yogic purification and cleansing technique. The method can help get rid of toxins and embrace a pleasant and refreshing living.
Study of asana: proper alignment, variations, modifications with the ability to minimize the risk of injuries, and Hands-on adjustments:
Asanas are one of the essential facets of Yoga. The reasons may include and vary overall health, getting rid of toxins, aligning the body posture, losing, taking away fatigue, relaxing the mind and weight.
Art of sequencing and improvisation in the class:
One of the key elements of the yoga teacher training curriculum is to make future Yoga teachers aware of the importance of sequencing. It is in the teacher's hands to engage the class, create a flow, and share his/her teachings most suitably and effectively possible.
Intelligent use of props to help improve practice at its early stages :
The course also consists of a part that teaches to enhance a class's effectiveness with the use of props. Smart and intelligent use of support is a skill and is to be used to better engage the course.
Postures with their Sanskrit names and terminology.:
Postures, along with their names and meanings, are taught in detail. The importance of a posture can help the learner understand it better, and it will also have a better impact than doing it for its sake.
Technique and practice of breathing (Pranayama):
The practice of breathing is considered the foundation of Yoga. Deep breathing combined with Yoga has several benefits, such as improved blood flow, detoxifying the body, and enhanced digestion.
Meditation (Dhyana) :
A deeper level of meditation and concentration to know the truth is referred to as Dhyana. Dhyana is mostly done to reach Samadhi, meaning bliss, which is the ultimate goal of Yoga.
Fundamentals of human anatomy and physiology:
Understanding human life systems will assist individuals with getting Yoga and its angles better. This will likewise assist with accomplishing all encompassing wellbeing and the therapeutics of yoga rehearses.
Yoga Philosophy, Ideas, and Hypothesis:
Yoga is an ancient philosophy. To be a Yoga teacher, one should understand the philosophy and ideas attached to it. Apart from this, they should also share these same ideologies with their students in the future. The 200 hours of YTTC assures them to share this philosophy with their worldwide crowd.
Confidence-building through teaching-practice
They are teaching a skill that demands confidence. The 200 Hour Yoga Teacher Training in Rishikesh also ensures that enthusiasts are open to learning the craft of teaching and can excel in the same practice.
Fee Covered
Course material
Yoga mat
Single/private room
Double and triple sharing room
Three nutritious vegetarian meals
Course Highlights
Acquire more in-depth knowledge of YogaAsanas, Pranayama, Meditation, Philosophy, and Anatomy.
Enhance your teaching skills and brush up on your Sanskrit, asana vocabulary, and adjustment techniques.
Refresh your knowledge of anatomy and philosophy in a focused, committed learning environment with professional and dedicated teachers.
Deepen your asana practice with daily Vinyasa Flow classes, advanced asana practice like arm balances and backbends.
Learn and practice hands-on adjustments and enhance your teaching skills.
Share the knowledge and experience you have gained as a yoga teacher with others.
Take some personal time for yourself and ENJOY BEING A STUDENT AGAIN—studying in a fun, encouraging, and supportive environment.
Enhance your credibility and increase your visibility.
The philosophy component will follow a more in-depth study of Chakras and Bhagavad Gita. Students will study intense Pranayama, chakra balance, metaphysical meditations, and Yoga Nidra.
The Anatomical highlight will be on practical applications of anatomy and comparative anatomy.
Upcoming Dates for 200 Hour Yoga Teacher Training in Rishikesh
| | | | |
| --- | --- | --- | --- |
| Date | Location | Price | Register Now |
| 1 Aug to 24 Aug 2022 | Rishikesh | Starts From € 1300 | Apply Now |
| 1 Sep to 24 Sep 2022 | Rishikesh | Starts From € 1300 | Apply Now |
| 1 Oct to 24 Oct 2022 | Rishikesh | Starts From € 1300 | Apply Now |
| 1 Nov to 24 Nov 2022 | Rishikesh | Starts From € 1300 | Apply Now |
| 1 Dec to 24 Dec 2022 | Rishikesh | Starts From € 1300 | Apply Now |
| 5 Jan to 28 Jan 2023 | Rishikesh | Starts From € 1300 | Apply Now |
| 1 Feb to 24 Feb 2023 | Rishikesh | Starts From € 1300 | Apply Now |
| 1 Mar to 24 Mar 2023 | Rishikesh | Starts From € 1300 | Apply Now |
| 1 April to 24 April 2023 | Rishikesh | Starts From € 1300 | Apply Now |
| 1 May to 24 May 2023 | Rishikesh | Starts From € 1300 | Apply Now |
| 1 June to 24 June 2023 | Rishikesh | Starts From € 1300 | Apply Now |
| 1 July to 24 July 2023 | Rishikesh | Starts From € 1300 | Apply Now |