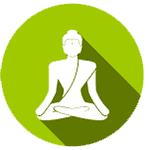 Top Yoga School For 200 Hrs Hatha Certification
Hatha Yoga is a physical, mental, and spiritual practice that focuses on the breath, poses (asanas), and meditation. Rishikesh Yoga Studio provides 200 Hrs Hatha Yoga Teacher Training in Rishikesh, accredited by Yoga Alliance USA.
The program takes a holistic approach to yoga, from physical and mental health to spiritual presence. Studying the breath and its effects on the body is an integral part of this program. The 200 hour Hatha Yoga Teacher Training Program at Rishikesh Yoga Studio is designed to provide the yogi with a solid foundation in the theoretical aspects of yoga, as well as in-depth knowledge and experience of Sanskrit language and philosophy. This program will help students become accomplished teachers through instruction in all their yoga-related skills. Students will learn how to teach, create safe and effective classes for their students, and keep them motivated while doing this work.
Introduction
If you're looking for an excellent Yoga School in Rishikesh that offers hour-long certification courses, you'll want to check out the Rishikesh Yoga Studio.
The Rishikesh Yoga Studio is one of the most well-known and respected yoga schools in the Rishikesh, India. It has been teaching yoga for over 10 years and offers a wide range of certification courses, from beginner to advanced.
The Rishikesh Yoga Studio also has an impressive list of alumni, including celebrities like Gwyneth Paltrow and Chelsea Handler. If you're serious about learning yoga, then the Rishikesh Yoga Studio is a great place to start your journey.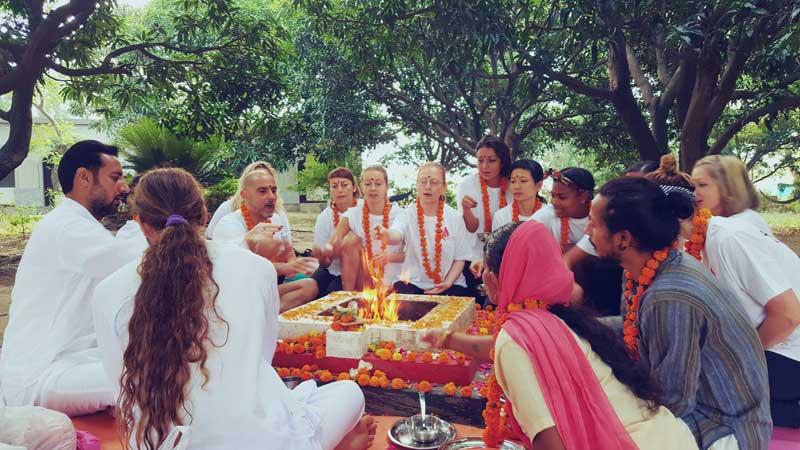 How do I become an accredited yoga teacher?
You need to take a few steps to become an accredited yoga teacher. The first step is to earn a degree in yoga or another related field. After you have completed your degree, you will need to undergo an accreditation process. Many yoga schools across the India offer accredited programs. Once you have completed the accreditation process, you can call yourself a certified yoga teacher.
Benefits of Yoga Training
Yoga is a very beneficial exercise for both the body and mind. Unfortunately, many people are unaware of the many benefits that yoga offers.
One of the most important benefits of yoga training is that it can help improve your flexibility. Yoga helps to stretch and loosen up tight muscles, which can lead to improved mobility and joint flexibility. It also reduces stress and tension in the body, which can help prevent injuries.
Yoga also has mental health benefits. It can help improve your mood and help you to relax. Yoga can also help to reduce anxiety and depression symptoms.
If you're looking for a comprehensive 200 Hour Yoga Teacher Training in Rishikesh that offers a variety of benefits, then look no further than a top yoga school like Rishikesh Yoga Studio. Our program is designed to give you the best possible workout while also providing you with mental and physical health benefits. Contact us today to learn more about our 200 Hour Hatha Yoga Teacher Training Certification program!
What is Hatha Yoga?
Hatha Yoga is one of the most popular forms of yoga. It is a more vigorous form of yoga that focuses on stretching and strengthening the body. 
Hatha Yoga is usually practiced in a 200 hour yoga teacher training class. The class begins with a 15-minute warmup and then moves into a series of poses that are progressively more challenging. There are also relaxation techniques at the end of the class. 
Hatha Yoga is suitable for all levels of students and can be used to improve your health and well-being. It can help reduce stress, improve flexibility, and strengthen muscles.
Why choose an accredited yoga course in Rishikesh?
There are many reasons why someone might take an accredited yoga course in Rishikesh. First and foremost, a yoga course with accreditation from a recognized authority can provide students with the highest level of instruction. This is because experts typically teach accredited courses with specialized training. 
Another reason to choose an accredited yoga course in Rishikesh is that these courses often have more flexible scheduling options than non-accredited courses. This means that students can often attend classes during more lenient hours, which can be more convenient for them. In addition, accredited yoga courses typically offer scholarships and other financial aid to help students pay for the system. 
Finally, many believe that taking an accredited 1200 hrs hatha yoga teacher training course in Rishikesh will improve their practice. Many acclaimed teachers teach at accredited institutes, and this exposure can only benefit students in terms of their skills and knowledge.
Anatomy of a Hatha Yoga Class
A Hatha yoga class typically consists of a sequence of poses that flow one after the other. This flow allows students to build up their energy and focus on their breath. 
The poses in a Hatha yoga class are designed to stimulate different body parts. For example, Downward Dog is designed to stretch the spine, and Upper Body Stretch targets the chest and shoulders. 
Hatha yoga classes can be very challenging, but they are also very rewarding. Many people find that practicing Hatha yoga helps them to relax and de-stress. It can also improve their flexibility and strength. So if you're looking for 100 hour yoga teacher training class that will challenge your muscles, looks for a Rishikesh Yoga Studio.
Schedule of Classes and Prices
If you're looking for a yoga school with a certification in 200 hrs Hatha, please schedule a consultation with our team. We offer classes at various times and prices to fit everyone's needs. You can also choose to study privately with one of our teachers or take our online courses. 
Classes start every Monday at 7 am and run for 200 hours. The cost is $1300 for members and $1500 for non-members including their accommodation. Payment is required at the first class meeting. 
We also offer private lessons for those who want more personalized instruction. Our teachers are qualified and experienced in teaching Hour Hatha, so they'll be able to help you achieve your goals.
Upcoming Dates for 200 Hour Yoga Teacher Training in Rishikesh
| | | | |
| --- | --- | --- | --- |
| Date | Location | Price | Register Now |
| 1 Aug to 24 Aug 2022 | Rishikesh | Starts From € 1300 | Apply Now |
| 1 Sep to 24 Sep 2022 | Rishikesh | Starts From € 1300 | Apply Now |
| 1 Oct to 24 Oct 2022 | Rishikesh | Starts From € 1300 | Apply Now |
| 1 Nov to 24 Nov 2022 | Rishikesh | Starts From € 1300 | Apply Now |
| 1 Dec to 24 Dec 2022 | Rishikesh | Starts From € 1300 | Apply Now |
| 5 Jan to 28 Jan 2023 | Rishikesh | Starts From € 1300 | Apply Now |
| 1 Feb to 24 Feb 2023 | Rishikesh | Starts From € 1300 | Apply Now |
| 1 Mar to 24 Mar 2023 | Rishikesh | Starts From € 1300 | Apply Now |
| 1 April to 24 April 2023 | Rishikesh | Starts From € 1300 | Apply Now |
| 1 May to 24 May 2023 | Rishikesh | Starts From € 1300 | Apply Now |
| 1 June to 24 June 2023 | Rishikesh | Starts From € 1300 | Apply Now |
| 1 July to 24 July 2023 | Rishikesh | Starts From € 1300 | Apply Now |