Yoga Alliance approved 200 hrs Yoga Teacher Training in Rishikesh is a foundation yoga course in India equips yoga enthusiasts with the right extent of knowledge to help them become competent and confident teachers.
We offer affordable yoga retreats in Rishikesh where you immerse yourself to yoga and meditation classes as well as rejuvenate your body mind and soul with our 5 elements detoxification techniques.
About Rishikesh Yoga Studio in India
Rishikesh Yoga Studio in India organizes affordable high quality yoga teacher teachings in Rishikesh India, which is accredited with Yoga Alliance US and has international recognition. It is located at Dhyan Mandir Ashram, 5km away in a peaceful village away from the crowded city center of Rishikesh with a beautiful view of the Himalayas near the banks of river Ganga.
We believe in teaching to the roots of the most authentic form of yoga. Our yoga training is derived from the traditional ashram style where we are combing yoga with 5 elements. During the program, we place a strong prominence on interactive and experiential forms of learning. We encourage our students to practice while trying to gain a deeper understanding of the process and the way their body responds to each and every asana they perform.
The 5 elements of Earth, Water, Fire, Air, and Ether (Space) makes an excellent combination in the science of Yoga. It's this ideology of 5 elements that we indulge in our yoga sessions. We try to make our students aware by experiencing the element by specifically working on it.
Why Choose Rishikesh Yoga Studio?
We are an internationally accredited yoga school in Rishikesh located in a village near the Ganga river surrounded by the mesmerizing view of the Himalayas. One of the prime reasons why so many students enroll for our teacher training course in Rishikesh is that we teach traditional Hatha Yoga with 5 elements. We try to develop a Yogic lifestyle that is built on the foundation of the 5 elements of nature: Earth, Water, Fire, Air, and Ether (Space). We believe that unifying this knowledge of elements into one's daily practice will help them take their practice into a very higher and deeper level. This would also not only help you attain a better understanding but also good health, wisdom, and happiness.
Apart from focusing on the physical asana training, we also focus on teaching students on understanding and imbibing yoga philosophy in their lives. Our teachers live by example. They have meditated for several years before they decided to share their teachings with everyone in a sincere but playful style and thus serving as an example for students.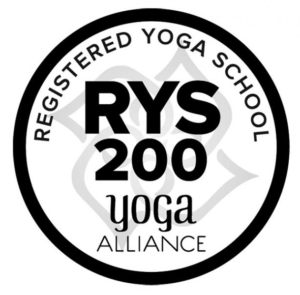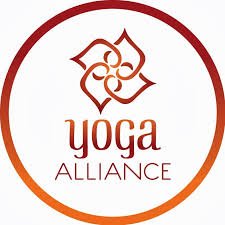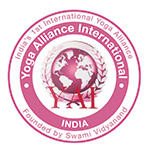 About 200 Hour Yoga Teacher Training Course in Rishikesh
Our exclusive yoga teacher training in Rishikesh is a unique blend of an in-depth traditional understanding of yoga with 5 elements. We teach with a distinctive framework of the 5 Element system which is derived from the roots of Classical Naturopathy.
Our Yoga school is based out of a serene beautiful location which is a perfect setting for yoga training. We have highly knowledgeable and skilled teachers who are passionate to impart their knowledge to the prospective Yoga teachers. With all the right kinds of tools and techniques and detailed course structure, we ensure that our students stand out from graduates from other schools and have a unique approach to take it to the next level. Visit 200-hour yoga teacher training in Rishikesh.
100 Hour Yoga Teacher Training in Rishikesh
Our 100 hour Yoga Teacher Training in Rishikesh is ideal for both individual practitioners and aspiring yoga teachers who cannot allocate one month due to their work schedules. As a part of this 100-hour training, students will get familiar with the fundamental concepts and teaching techniques, mudras, asanas, dhyana, and be able to build a basic practice routine to apply their learning. On completing this two-week course, participants will be fully adept to conduct Yoga classes and enhance their yoga skills as well. They may also pursue the second part of the 100-hour teacher training program to complete their 200 hours YTTC course.
300 Hour Yoga Teacher Training in Rishikesh
Yoga enthusiasts and teachers looking to delve deeper into the philosophy and practice of Yoga will find our 300 Hour Yoga Teacher Training in Rishikesh both comprehensive and challenging. The pre-requisite for participating in the 300 hours training is that you must complete 200 Hours Yoga teacher Training from any Yoga Alliance accredited school or should have participated in any equivalent 200-hour training course. This advanced course focuses on anatomy (physical and subtle elements), the precision of postures and alignments, adjustments and balance, meditation, pranayama, and other subjects of yoga. Participants are given further training on teaching methodology and the use of props.
Upcoming Dates for 200 hrs Yoga Teacher Training Courses in Rishikesh, India
| | | | |
| --- | --- | --- | --- |
| Date | Location | Price | Register Now |
| 3 Mar to 28 Mar 2020 | Rishikesh | Starts From 1000 Euro | Book Now |
| 3 Apr to 28 Apr 2020 | Rishikesh | Starts From 1000 Euro | Book Now |
| 3 May to 28 May 2020 | Rishikesh | Starts From 1000 Euro | Book Now |
| 3 June to 28 June 2020 | Rishikesh | Starts From 1000 Euro | Book Now |
| 3 July to 28 July 2020 | Rishikesh | Starts From 1000 Euro | Book Now |
| 3 Aug to 28 Aug 2020 | Rishikesh | Starts From 1000 Euro | Book Now |
| 3 Sep to 28 Sep 2020 | Rishikesh | Starts From 1000 Euro | Book Now |
| 3 Oct to 28 Oct 2020 | Rishikesh | Starts From 1000 Euro | Book Now |
| 3 Nov to 28 Nov 2020 | Rishikesh | Starts From 1000 Euro | Book Now |
| 1 Dec to 21 Dec 2020 | Rishikesh | Starts From 1000 Euro | Book Now |
| 8 Jan to 28 Jan 2021 | Rishikesh | Starts From 1000 Euro | Book Now |
| 3 Feb to 28 Feb 2021 | Rishikesh | Starts From 1000 Euro | Book Now |
Student Testimonials
Nitika From India
I had a great time there.. One of the best yoga schools, would recommend this school for yoga retreats and teacher training course.
Nicolas Burdet From France
Yogi ji along with all the people were very kind to me. I never done any retreat before and it was way better than I expected! They literally spoiled me !! I will definitely go back again for a longer stay ! Merci, Nicolas.
Joanne Figov From England
I am so glad I chose Alakh Yog! An amazing month of transformation on many levels.The teachers and staff are genuine, sincere and loving. They live their philosophy. From the minute I arrived and Yogi Chandrakant and his lovely wife, Kimmy, painted my forehead, scattered petals and welcomed me, I felt at home. It is a lovely family atmosphere and our needs are taken care of in every way. The group of 25 were fantastic and we all supported each other…
Ruby From USA
I did my yoga teacher training last year and it was not just a course but everything to bring back my peace and happiness. The staff, the teachers, the accommodations, the food, the excursion, everything was wonderful and full of positive energy. I learned a lot of things about naturopathy which I was not aware of. I recommend Alakh Yog School to everybody. Namaste
Vivien From Germany
I would highly highly recommend the training. It was challenging initially but really worth it. I feel so much improvement in my practice and understanding of the alignment. The approach to yoga with Naturopathy detox is unique and very pleasant. I was also very happy to see so much focus was put on philosophy and detoxification, which was mainly the reason why I chose this course. At the end, I was so relaxed and thank all for supporting me in this process. The teacher are really amazing and very loving. The three meals were varied, healthy and delicious. Accommodations are extremely clean. Very special month. Thank you Hari Om!
Renate Müller from Germany
I came to the Alakh Yoga School with no expectations and I left with a full heart of joy,gratitude and love. I felt at home straight away! This yoga training is much more than just learning about yoga, I learned about life and how I could reconnect with my own inner love again. I just feel gratitude for my whole time and it's hard to put everything into words. Thank you Alakh Yog
Jonas Olesen from Denmark
This place and the crew of alakhyog are absolutely fenomenal. I didnt know what to expect before arriving but everything was near perfect. Great teachers that have a passion for yoga, personal development and spirituality. Food is amazing and accomodation is completely new and beautiful. This is absolutely the place to go to for teacher training. This is so much more than just yoga. Life changing course. My highest recommendations to anyone looking for an authentic experience where its more about good teaching rather than just making Money. Thank you alakhyog
Recent Blog Posts
Oldest & Famous Yoga Studio in Rishikesh, India Learning Yoga in Rishikesh, where this science originated proves to be a […]
Read More

›
Oldest & Famous Yoga Studio in Rishikesh, India Learning Yoga in Rishikesh, where this science originated proves to be a […]
Read More

›