Rishikesh Yoga Studio - The Famous School of Yoga Teacher Training in Rishikesh, India
Rishikesh Yoga Studio is one of the most upcoming popular Yoga schools in Rishikesh, India. The school was established by Indian yogis and spiritualists who, following quite a while of contemplating and rehearsing yoga, wished to make a unique space where they join customary yogic shrewdness with the comprehension of the five components in the most shortsighted manner through their very own test encounters and thorough profound practices. Therefore, we have attempted to make a protected and lively vibe to assume a critical part in this general preparing experience.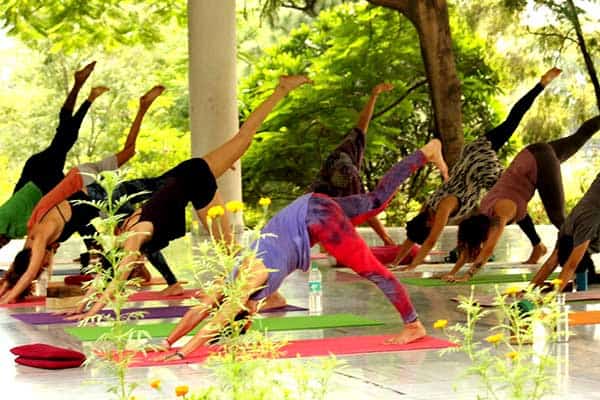 One of our favorite projects is the 200 Hour Yoga Teacher Training in Rishikesh, properly authorized by Yoga Alliance, USA. We envision that our Yoga Teacher Training framework will set up the system stone to show travel and foster development in your Yoga practice. Moreover, since Rishikesh Yoga Studio covers various yoga subjects, you would feel familiar with various layers of yogic science. At our school, the instructors are enthusiastic about showing Yoga and keep everybody very much spurred, so understudies develop sufficient self-assurance to track down their special articulation as a moving yoga educator. In the past few years, we have had several seekers of truth and yogic life who have joined the courses and Yoga Retreats conducted by the school.
We specifically decided to choose Rishikesh as our prime location because when you set foot in this ancient city of Rishikesh in the foothills of the Himalayas, you realize that Yoga is the overall way of life here. Therefore, there are limitless possibilities for a person to grow in their inner journey.
We will also be introducing you to a natural yogic lifestyle that helps and inspires you to go deeper in understanding the science of Yoga. We have specifically designed retreats and courses where one not only learns about Yoga, meditation, and five elements detox but is also supplemented with delicious quality nutrition within beautiful, peaceful, and green surroundings that help in your transformation. Our goal is to create a safe, homely environment that allows you to be yourself and feel revitalized and relaxed.